Among them, Spanish youths are involved in most protests, strikes or campaigns for the benefit of the community
The topic of discussion among young people is undoubtedly climate change. 67% of European youths are in favour of the European Union prioritising the protection of the planet in the coming years, according to Eurobarometer data.
This survey, conducted in March, involving people aged 15 to 30 explores the main issues of concern for this section of the population. This group believes that the EU should tackle climate change first, with the exception of Greece and Lithuania, which call for the fight against poverty and inequality to come first.
Croatians and Cypriots are calling for job creation and tackling unemployment, as are the Latvians and Hungarians who support better health and the Romanians who support education and training. Among other issues; 28% believe that security and defence should be part of Europe's priorities, 34% see the need for decisions to be made regarding improved training for young people.
The most active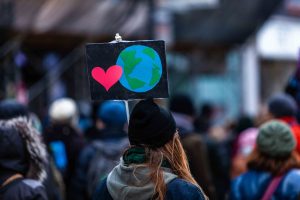 The results also highlight that Spanish youths are the most active within the EU at 83%, although only behind the Irish (87%). Regarding these activities, the respondents claim to have participated in movements or associations, political parties or movements, student or youth organisations, protests, strikes or campaigns for the benefit of the community.
The percentage decreases when it comes to elections. 66% of Spaniards acknowledge having voted, compared to 72% on average in the EU who have taken part in national, local or European elections. The most enthusiastic voters are the Austrians (86%), followed by the Swedes (85%) and Estonians (82%); while the least enthusiastic are the Cypriots (50%), Greeks (52%) and Romanians (55%).