The lack of job opportunities has diminished the dreams of many young Spaniards. When one is unemployed or lacks job stability, the absence of financial resources to buy a house or pay the rent becomes a serious issue. Today, three young people will be telling us about their employment situations and prospects for the future.
Elena Sara Agudo (22)
"I want to sign up for Global Training grants"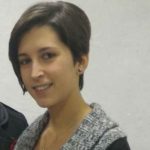 I studied Graphic Design at the University of the Basque Country and the only job I've had was on a work experience programme. I am living with my parents because, as I am unemployed, I don't have enough money to support myself. While I'm looking for a job, I am also studying English so that I can look for jobs abroad, too.
In my opinion, the youth employment situation is getting worse because very few of the young people I know have been able to find jobs. It is also complicated when you start looking for a job because they expect you to have experience but you can't get that experience if nobody gives you a chance to work.
My intention is to sign up for the Global Training grants for work experience abroad and, if I am not chosen, I shall carry on studying here while I look for a job.
Muriel Ruano (26)
"I'm preparing exams for the civil service"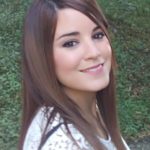 I took Clinical Diagnostic Laboratory and Environmental Health studies in the speciality of microbiology and biotechnology. I have worked as a waitress in a restaurant, a ticket clerk at a bus company, and as a laboratory analyst. I live with my mother because I do not earn decent wages or have a stable job. I am currently working as an intern at an animal health laboratory and I am preparing to sit the exams for the civil service.
From my point of view, youth employment has not improved. It's still very difficult to get a decent job. You have to get work experience contracts or training grants to try to obtain experience. Cheap labour for businesses.
The only field where you can find equality, where workers are considered equal from the start, regardless of how long you have been working, is in the civil service. This is why I have been preparing exams to several public bodies for years so that I can get on their recruitment lists. In addition, I am constantly taking refresher courses and studying languages; you can never learn too much!
Alba Rodríguez (27)
"Youth employment has improved but not in stability"
I have two Vocational Training qualifications: one in social-heath care and the other in hairdressing. However, I have had different types of jobs. For example, I have worked as a monitor in children's playgrounds, a promoter of tobacconists, publicity handouts, in a bakery, in a café, packaging lighters, assistant cook at a hamburger establishment, and in a supermarket.
I now live with my partner, I work in a supermarket and I deal with my monthly expenses on a month-to-month basis. The truth is that when I left home, I spent about one year without any type of social life. I didn't eat out, or buy clothes, etc. The first thing for me was to be able to pay my expenses and they enjoy whatever was left over, but something always cropped up that made it impossible.
In my opinion, I believe that youth employment has improved in terms of job offers, but not regarding the stability needed to consider future plans or do new things.
How do I see my future? My plans are to carry on working at the supermarket, continue to live in Bizkaia and, in the future, become a mum.