In this new technological age, finding a job has become easier than ever. It is no longer necessary to go around handing out CVs at companies and the confidence in mobile devices and their Apps to find jobs has increased. It sounds easy, but, what can be done to improve professional profiles on the Internet?
These simple tips will help you position yourself and increase the chances of overcoming the filters that companies put into place when recruiting staff.
Update your CV
The update date of your professional profile, or the latest entry in the portal, are some of the first aspects a professional will look at when hiring a person. This clearly shows whether candidates are actively looking for jobs and displays their interest. This increases their chances of attracting the attention of the contracting parties.
Use appropriate terminology
It is important to use the same terms and expressions that companies use when you prepare your CV. This means that when searches are made based on key words or knowledge filters, yours will be pre-selected. The chances increase if the keywords are found in various parts of the CV.
Specify your experience
One of the aspects that companies look at carefully is professional experience. To stand out from other candidates, you must provide details and all the possible information on your experience. This will help to ensure that the contracting parties receive all the information about you and your work carried out to date, thus, multiplying your chances of being hired.
Adapt the profile to the offer
Another very interesting option is to adapt your CV to the company's offer. This allows users to prepare specific profiles for the job you are looking for, thus eliminating irrelevant information.
Geolocalise
One of the simplest ways not to waste time, or opportunities, is to position yourself at a particular location. This allows companies to contact users who really are within their range or who can travel to the area. In addition, most offers published select candidates based on their area, mostly close to the company. Consequently, providing geolocation data will prevent you from being discarded during the pre-selection process.
Hiring systems
In many applications, companies have different ways to reach users who are looking for a job. For example:
Publish an offer: Companies receives offers from the candidates. Therefore, they must perform a massive filtering process to select the users that best fit their offer. In this case, the quality of the profiles is extremely relevant, it is advisable to take care when writing and preparing an on-line CV.
Databases: Companies apply a series of filters to find the ideal candidate. Therefore, having a public profile that is well-organised increases your options of attracting their attention on search engines.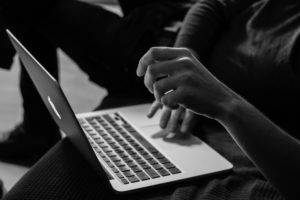 Find the right time
Knowing the exact time when the chances of being hired increase is complicated, but we do know that most applications organise candidates based on date of arrival. Therefore, it is not advisable to sign-in at the last moment; as many users will have done so earlier.
Another aspect to take into account is that companies seldom begin their selection processes at the end of the week, so it is advisable to sign-up on work days. This will help you prevent other users "getting a head start" or your application being swept under the carpet.
Contact directly
Once a user has found the offer that they find most interesting, it is of vital importance to ensure that candidate is known to the hiring party. If you are familiar with the company, it is advisable to contact it directly. If this is not the case, try to investigate until you find a direct contact.
This information can be found in other employment portals, on the company's website, or by keeping up to date with the news published about the sector to which it belongs.