Since 2005, when the European Union lifted restrictions on the import of textile products from China for Zara, whose name has been linked for years to low cost fashion, competitors have sprung up everywhere and although they have not managed to dethrone Zara, they have taken a large slice of the market with their cheap clothes.
Together with Inditex (Zara, Mango, Lefties, etc.), firms such as Primark (Ireland), Kiabi (France), H&M (Sweden), or Okeysi (China) are sharing the profits and also the misgivings of this million dollar low cost universe. Because low cost fashion is sewn with the thread of controversy, especially after the collapse, two years ago, of the Rana Plaza building in Bangladesh, which housed five clothes workshops, killing 1134 people.
That disaster highlighted the working conditions of people that made it possible to manufacture millions of garments at minimum cost to be sold in shops in Europe and the United States. According to humanitarian organisations, Primark, Wal Mart, El Corte Ingles and Mango labels were found among the rubble of the building,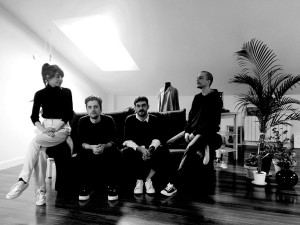 Fashion in third dimension
"The fashion industry has been rubbish, with a lot of subcontractors located in different parts of the world where they employ cheap labour, even children, using materials and processes that harm the environment", says Aran Azkarate, a young designer who, together with designer Andrés Iglesias, founded Commes de Machines two years ago; a small company that manufactures accessories, necklaces, bracelets, labels and stamps for clothing. These items, manufactured using 3D printers that they have built themselves, are made from PLA, a very versatile and biodegradable polymer formed of lactic acid molecules that can be found in maize, wheat and sugar beet. Based on the idea that it is possible to make clothes in a sustainable way, locally and at competitive prices, Azkarate and Iglesias, in addition to designing and manufacturing, provide advice to other young designers who are seeking a different production model.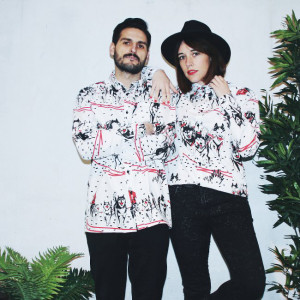 The art of a T-shirt
Based on a similar ideal, Ibai Leon and Sara Campillo decided to create their own clothing brand after finishing their Fine Arts studies and obtaining a grant from various artistic production centres, such as Bilbao Arte or Arteleku (Donostia). The result is Ättakontu, a shop and workshop where they design, cut, make and print all their garments. "People greatly appreciate that our production is domestic, that it meets quality standards regarding the materials and that the dignity of the workers is ensured", affirms León, who uses domestic raw materials such as organic cotton and natural fibres.
The end result is not only a t-shirt or a sweater, but another way of understanding fashion. At Ättakontu, which will be opening a new workshop in summer in Jardines Street in the Old Quarters of Bilbao, Campillo and León send their creations to Madrid, Barcelona, Zaragoza, Logroño, Asturias and Zarautz, and deliver printing and silk-screening courses.
Internet, the infinite showcase
"Having the entire production process in the country is the most complicated aspect for small designers", comment Aitor and Gorka Ant
xia, two brothers who began to work together on a collection for Getxo Modin in 2014, and are already working on their fourth collection. Fresh, colourful designs and garments that are easy to wear are the hallmarks of their creations but also the fact that they work with domestic workshops, even if this implies higher production costs. "If you send a design to a tailor, at a workshop where only two people are working, it is going to take some time for that garment to be ready. While production is faster in India, China, Vietnam or Morocco, it is not as careful… there, you can get a jacket in half an hour, but not here" they say.
With a workshop at their home in Deusto and intense presence on Facebook and other social networks, Antxia has gradually begun to carve a niche in the world of fashion. "We are still preparing the on-line shop, but our website includes our designs and contact details," says Aitor, the elder brother.
While small clothing stores are selling less due to the Internet because customers can find greater variety and more competitive prices in on-line stores, small design firms would not be able to survive without cyberspace. Internet is a way for these young designers to showcase their products, but it is also a way of connecting with other companies in the sector, of being in contact with their customers, learning about trends and finding distributors.