According to existing forecasts, the Sales will create 1.4 million jobs
The Adecco Group expects this year's summer campaign to improve 2018 figures by 7.3%, which will mean generating 1,443,575 jobs throughout Spain. Of these, 190,000 will be linked to the Sales, 6.8% more than last year. Order pickers, salespeople, cooks, shop assistants and delivery staff will be the most sought-after job profiles this summer.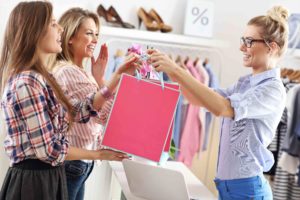 This study conducted by the above-mentioned recruitment agency mentions the regions that will attract the largest number of job offers. The list is headed by Catalonia with 285,040 contracts, followed by the Community of Madrid with 223,830, the Community of Valencia with 152,800, the region of Murcia with 152,300, and Andalusia with 1333,310 contracts.
In the breakdown by provinces, Madrid leads the job ranking for the summer campaign, with 223,800 new jobs. Barcelona is in second place with 219,900 contracts followed by Murcia and Valencia.
Regarding sectors, tourism and hotels will be the main beneficiaries this time followed by services, airports, transport, logistics, distribution and retail. Therefore, the most sought-after job profiles will include those needed for typical summer activities.
Shops in cities will have to employ more shop assistants, promoters, cashiers, salespeople, customer service personnel. Retail will require more packers, inventory officers, replenishers, or warehouse staff. Logistics businesses will be expecting to increase the number of administrative staff, forklift operators, delivery staff and radiofrequency order pickers.