The second Campaign Committee meeting held at the Youth Institute (INJUVE) headquarters in Madrid was a complete success. This body – established by a Cabinet Agreement last year – brought together all the agents involved in developing and achieving the goals pursued by the International Campaign for a Youth Employment Decade. Minutes of the meeting
The meeting was co-chaired by the Secretary of State for Social Services and Equality, Ms Susana Camarero and the Director General for Self-employment, Social Economy and Corporate Social Responsibility, Ms Carmen Casero Gonzalez. The representatives of several bodies of the General State Administrations and from other public Spanish agencies, International Organisations and other organisations representing civil society and social agents were also present.
The meeting served to announce all the actions implemented over the last year and to comment on actions that will be developed in the short term with a view to convincing the General Assembly of the United Nations to proclaim a Youth Employment Decade.
The contribution of all the parties involved in the international campaign must be noted. Among others, the Director of the ILO Office in Spain, Joaquin Nieto, was present and acknowledged that the Decent Jobs Global Initiative found a source of inspiration in the strategy and planning of the International Campaign.
The second Campaign Committee meeting also revealed the leading role played by the Government of Spain in the field of youth employment and the efforts made to date to try to alleviate the severe context that is plaguing  young people in the labour market.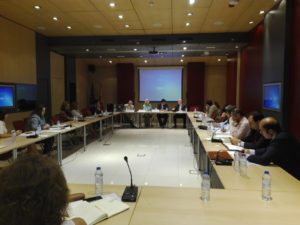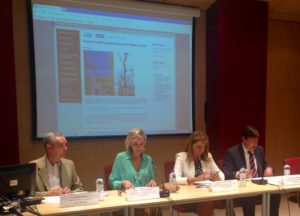 The meeting ended with the firm commitment by all the members of the Committee to continue working to make the Decade a tool that will develop Goal 8 of the Sustainable Development Goals.