By means of the Kickstart Challenge, the company plans to employ students in the final years of their studies
The automobile company, Seat, is looking for students who are in the final years of their degree or master's degree studies. The only requirement: demonstrate their innovative talent regarding mobility through the Kickstart Challenge.
The company will use the Kickstart Challenge to assess the skills of young people. To this end, it has developed a new method that enhances the value of the participants and of the company tutors participating in this initiative. Those selected will opt to join a work experience programme for students (undergraduates and master's degree students) lasting between six and twelve months in various company departments.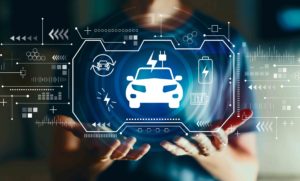 The goal is to detect future mobility leaders in the different fields of knowledge, contributing multidisciplinary and unique values. Among the key profiles preferred are: Tech Lover' (Engineering, Technology, Science, Mathematics students or similar), 'Digital Ninja' (with knowledge in Big Data, Data Science, UX, Digital Marketing) and 'Business Genius' (Business Management, Economics or related disciplines).
Kickstart Challenge in stages
The first stage was held in Barcelona last month. It was structured into four large blocks. In the first, called 'Visioning & Speeches', talks were given in which young people could obtain first-hand experience from other participants in the programme, and keep abreast of the latest trends in technology, with a view to inspiring candidates to create innovative solutions.
In the second stage, called 'Speed Dating', 120 people of the more than 360 interested in the event were interviewed. In this way, the HR team was able to learn about the professional and personal aptitudes and interests of the participants. Some of the key aspects of this meeting were the 'Workshops', which specialised in various topics related to the future of mobility. In addition to topics such as: Project Management, Connected Supply Chain, Sales, E-Commerce, Factory 4.0, Marketing, Internet Of Things or People.
With initiatives of this type, SEAT is strengthening its commitment to youth employment and the training of future professionals so that they can successfully face the challenges of the workplace. Future editions will be published on the website.